Working with Youth Training
Every Kid is One Caring Adult Away from Being a Success Story ~ Josh Shipp
"Stronger Connections with Youth" Training
Rec Centers | After-school Programs | Youth Workers
Help your staff to run more than just programs. Through our course, "Stronger Connections with Youth", your staff will gain methods and tools to be that "one caring adult" who makes a long-term impact on the life of a child.
In a fun-filled, hands-on set of sessions, participants get a chance to lead a group, design and play games that work, as well as develop strong communication and facilitation techniques that can be used in any group situation.
Participants leave the session with greater confidence and validation of their skills, to ensure that they can connect with youth of all ages and experiences.
Our facilitator Kate Nash has over twelve years of experience working with youth in class and after-school programs. She is passionate about bringing people together, building confidence and empathy in youth, and equipping them with the tools to create healthy relationships with themselves and the people around them.
This is a ten hours course that will be facilitated on location. There is a minimum of six participants.
The Circle Education has been offering in-class social-emotional programming to children and youth in grades 3-8 for over more than twenty years. Recently, we have worked with School District #64 (Gulf Islands), Anti-Violence Society in Barrière B.C., Ladysmith Resource Centre, NIDES (North Island Distance Education School) and Montague Public School in Ontario.  
Our Facilitator Kate Nash
Want to know more about Kate? Listen to kids themselves speak to her skills as "one caring adult":
Dear Kate, I appreciate you for being very compassionate with us and you are very caring all the time and you're very funny! ~ Grade 5 Student
Dear Kate, I really appreciate your kindness when you let us have an opinion and listen to the things we have to say ~ Grade 4 Student
The program was a very meaningful space for me in high school and that was thanks to the warm and welcoming atmosphere that Kate created each week ~ High School Student
Kate is a legendary human, whom will always be revered as a mentor to me. She demonstrates a phenomenal way of life, connecting and so much more! ~ High School Student
I still consider Kate a mentor to this very day. She is a shining light in this world. I know I am not alone in how at home she made me feel in that little room every Tuesday afternoon ~ High School Student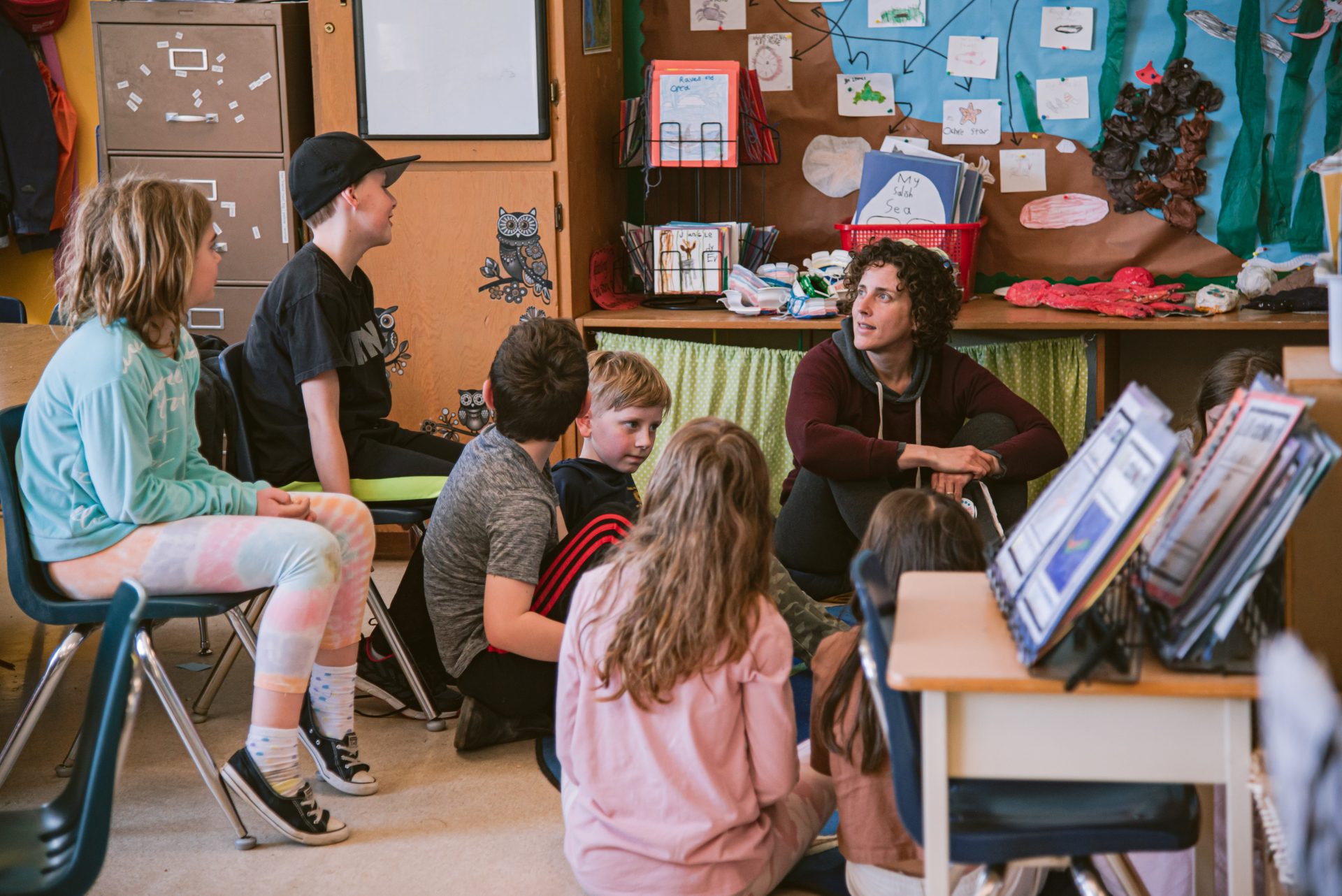 Testimonials for Stronger Connections with Youth
The reason I like outdoor education is that while a participant is having a physically engaging experience, it also lends itself to internal growth and learning within the supportive context of nature.  The Circle Education training appealed to me for the opportunity to learn more about how to focus on this personal growth component of an outdoor adventure. The workshop surprised me, in that it was simpler than I expected and more experiential.  Through modelling, the workshop facilitator involved us in our own learning process by re-creating the environment we might encounter in a group.  I thought that I would be taught, but I was part of the experiment.  I found it a bit destabilizing, but a great way to learn.  The Circle Education has created a formula for establishing trust and safety in group environments. ~Alisoun, Outdoor Education Youth Worker
This training enabled me to develop better programming in Ladysmith, especially for youth dialogue circles in and out of schools.  I loved the idea of games and improv, and it gave me a strong insight into youth engagement as my previous experience was primarily with adults.  It has certainly increased my confidence in facilitating circles for grade 9 students and I'm hoping to expand this to other grades. Thanks to the Circle Education Team! ~ Carmen, Restorative Justice Educator
.
Welcome
Great Starts – Building Healthy Relationships
Agreements – Building a Foundation of Trust
Body Language and Consent – Building Mutual Understanding
Improv – Building it into your Day
Ending Well – Incorporating Closings and Reflections into your Day
Wrap Up
Contact us for more information/pricing info@thecircleeducation.org