Janine
Fernandes-Hayden
Executive Director
Kate Nash
Program Facilitation, Training, and Development
Marcia Jansen
Communications and
Event Coordinator
Eland Bronstein
Pass It On
Boys Facilitator
Zack Hemstreet
Pass It On
Boys Facilitator
Kk Labis
Pass It On
Girls Facilitator
Dr. Eric Ellis
Board Chair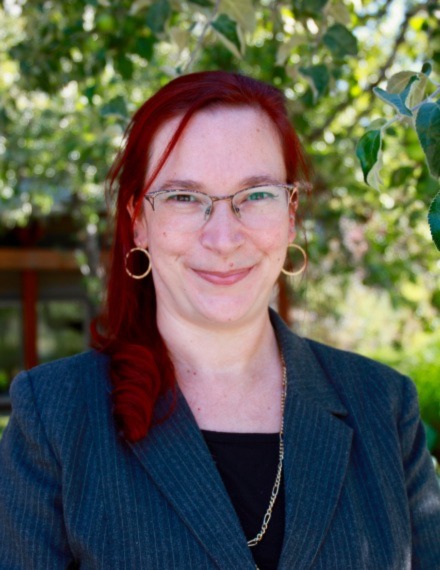 Christina Adair
Director-at-Large
James Cowan
Director-at-Large
Olivia Hayne
Director-at-Large
Janine started her career with the Ministry of Education in Victoria, B.C. in 2000 as an education officer in the area of accountability and system performance. Since moving to SSI, Janine has taught as a teacher-on-call with School District #64, delivered parent support sessions as a trained Virtues Project Facilitator and worked for Volunteer and Community Resources Society (VCR) in support of the island's not-for-profit sector.
Janine is a dedicated member of the Salt Spring Island community. She sat on the Board of The Lady Minto Hospital Foundation for six years, served as chair of the SSI Foundation Grants Advisory Committee for six years, coordinated the local Terry Fox Run for eight years, served as a board member and then president of the Salt Spring Island Aquatic Society for a total of eight years, and in 2018, she founded the local chapter of 100 Women Who Care.
Kate has been working with The Circle since 2010. She has developed, nurtured, and grown the Pass It On program into a successful project that has touched the lives of over 200 youth from Grades 8 to 12 since its beginning.
She has facilitated many of The Circle's programs and helped develop its curricula to better meet the needs of youth. With the help of the youth team in 2010, she created the annual Pass It On fundraiser, Sparkfest.
Kate has gotten to know may of the island's youth by teaching theatre, play building, and improv for a decade. Empowering youth to share though all mediums is her passion and is what motivates her in her work. Kate lives in an old school bus with her three amazing children and gorgeous husband on a farm with many animals.
Erin has worked with The Circle team since 2016, providing support to financial and administrative systems.
She has lived on the island since 2010. She enjoys a busy life with her husband, Darren, and three young children.
Erin brings an understanding of the needs of our island children and youth through her community involvement with the Co-op preschool, SS baseball, and Fernwood PAC.
Marcia is our Communications and Event Coordinator since July 2021. She moved with her husband and two daughters – who are both attending high school in SD64 now – from the Netherlands to Salt Spring Island in 2012
As a swim team coach for the Salt Spring Stingrays, Marcia knows and understands youth realities of living on a small island.
Marcia has 25+ years of experience in writing and communication for Dutch and Canadian media outlets – most recently the Driftwood – and non-for-profits.
Eland is one of the leaders of our Pass It On program at Bullock Lake Farm. Eland grew up on Salt Spring and could usually be found on the soccer field or the basketball court. After studying Kinesiology and playing soccer at Capilano University, he eventually graduated from UBC. He then spent many years travelling all over the world, working and volunteering in communities along the way. Eland returned to Salt Spring Island to help run Duck Creek Farm with his family. Eland has a wife and a young son who help keep everyday fun. Eland is honoured and excited to work with the young men in his community.
Sophia Gregory is a young farmer interested in agroecology, equitable food systems, education, and community building. She holds a degree in Agricultural and Environmental Sciences from McGill University and first came to Salt Spring through a student internship at Bullock Lake Farm.
Sophia has now farmed at Bullock Lake Farm for three seasons, developing her skills as a farmer and Community Supported Agriculture manager. In 2021, she was accepted into the Pathy Foundation fellowship program and is working to develop a community outreach and youth education program on the farm, as well as establishing a non-profit organization to support future programming.
Sophia is excited about this year's partnership between The Circle and Bullock Lake Farm and is eager to support the PIO Boys program in her role as program coordinator.
Zack grew up in Chattanooga, Tennessee, leaving as a young adult to pursue a long and varied path that led him to Salt Spring twelve years ago. Along the way, he travelled the world, seeking exciting adventures and opportunities including working as a research diver in Central America, doing restoration ecology work in Sri Lanka, and working in a youth wilderness and ecology camp in Alaska. Zack attended university as an adult studying Social Ecology and Interamerican Studies at a small university in Burlington, Vermont.
Zack and his wife Molly are the founders of Bullock Lake Farm. For the last ten years, they have been running Bullock Lake Farm predominantly as a Community Supported Agriculture farm, bringing a variety of opportunities, programs, classes, and events to the SSI community. Zack is a parent to two elementary-aged children and is thrilled to be a facilitator for the Pass It On Boys program.
Kk is our new facilitator at the Pass It On Girls Program. Kk began dreaming of facilitating programs like Pass It On while she was traveling throughout her early twenties. When she returned, she and her friend started a small camp for girls in Grades 6-8 called The Glitter Queens. The program ran for a year and a half and brought people together to create community, share skills and be exposed to diverse opportunities and interests. From this work, she found her passion in working with youth and has been working as a comprehensive sex and sexual health educator for two years. Kk has her own business tattooing by hand on the island called Hand Poked With Love.
Dr. Eric Ellis worked for 50 years as a child psychologist specializing in child protection. After this experience as well as co-parenting five now adults, and supporting six grandchildren, three of whom brought him to Salt Spring Island, he recognizes implicitly the value of what The Circle Education has created and is honoured to contribute by nurturing its development.
In 2003, Heidi moved to Salt Spring Island where she and her husband Michael reside with their three daughters on their permaculture farm, 7 Ravens. The farm, a permaculture school for many years, has schooled many individuals from all over the globe in permaculture principles, food security, and self-reliance. Heidi's deep connection to nature and passion for nurturing their land has provided her a strong foundation for years of teaching and mentoring young people in sustainable living practices and permaculture.
Heidi has a BFA from Emily Carr University. Her creative design background supported her interest in natural building techniques and eco house design, and in 2012, she built a Hempcrete home where her and her family live, under solar power, off the grid.
Heidi, a former member of the Canadian National Development Ski Team and winner of Canadian National High School rowing championships in single skulls has dedicated countless hours mentoring and coaching youths (5–18) in various sporting pursuits, including skiing, soccer, and rowing.
Today, Heidi splits her time creating small, eco-friendly home designs; working on the family farm and permaculture business; and volunteering as a sports coach and, now, with The Circle. Heidi has seen firsthand the profound benefits of The Circle's programs for our community's youth through her daughters' participation and is proud and excited to be part of such an organization.
Olivia was born and bred on Salt Spring Island and knows our organization from the inside out, as she was a Pass it On Girls mentor for four years. She graduated from GISS in 2015, started her own housekeeping business on Salt Spring Island and is currently working in an administrative role. She's also a volunteer for BC Transplant; honouring her brother Allistair who died five years ago and donated five organs, saving and improving the lives of the recipients.   
Dan has been working in the credit union system for over 22 years, the last 8 with Island Savings, a division of First West Credit Union.  His latest role is as a Branch Manager for the Salt Spring branch.
He has a long-time passion for giving back to his community, particularly where children are concerned.  He has been a scout leader for the last 19 years and has taken part in 2 Pacific Jamborees.  Once as a participant and the latest one as the treasurer.
He also volunteered for 12 years with the PACE program in Victoria.  PACE is a musical theater program through the school system for children ages 5 – 17 that puts on two shows every year.
While new to Salt Spring, having moved here in the spring of 2021, he is excited to get involved with the community and proud to be involved with The Circle Education.
James grew up on Vancouver Island and moved to Salt Spring with his wife and daughter in 2008. For 20 years James has worked producing concerts and festivals in and around Western Canada (mostly). More recently James has started doing project management for residential construction and community initiatives on Salt Spring. He has also worked as a paramedic with BC Ambulance for over 15 years.
James is active in the community and has produced dozens of fundraising concerts and events over the years, as well as managing the Salt Spring Film Festival. He has been a board member of Salt Spring Gymnastics since 2011 and helps coach and organize the Tsunami Circus program at the Middle School.
James is outside a lot. You can often find him kayaking, surfing, mountain biking, hiking or playing music.
James has been involved with the Sparkfest events since its inception. He's passionate about The Circle's work and goals, and joined the board to support the organization reaching their goals.
Christina Adair is a dedicated professional serving as a District Child and Youth Worker for SD64. With an extensive background spanning over 15 years, Christina has acquired substantial experience working with children and youth in diverse capacities. Her unwavering commitment lies in fostering youth leadership and advocating for their rights. Christina has demonstrated her dedication through 13 years of volunteering with Scouts Canada, where she successfully led youth groups and facilitated adult meetings. Christina takes immense pride in her role as a caregiver and mentor to countless young individuals, with her two grown children serving as a testament to her nurturing capabilities.